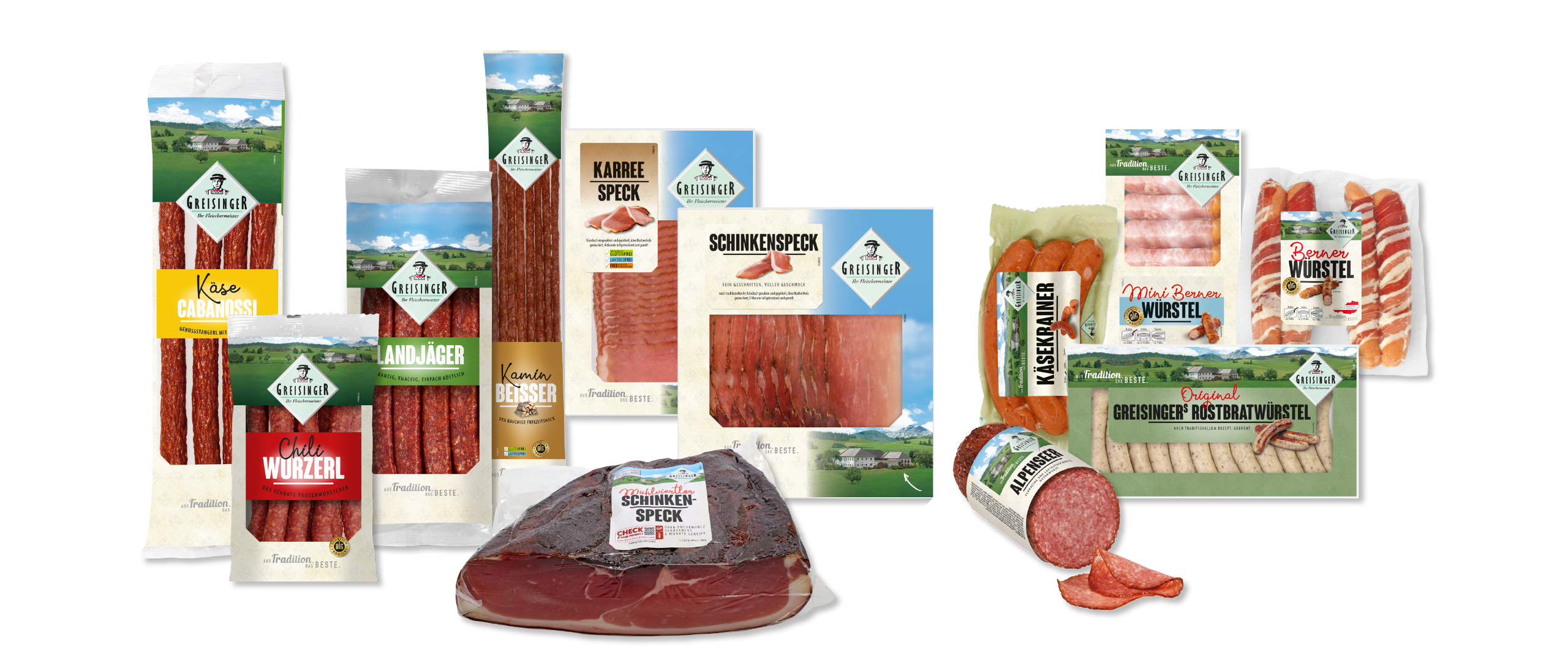 Breakfast Bacon
Lean pork bellies without rind are salted, smoked until they are a rich dark colour and boiled. The
tender bite of our Breakfast Bacon and its full taste offer scope for many different uses, e.g. for egg
dishes or as a roasted garnish on vegetable or meat dishes, for wrapping around ewe's cheese
and button mushrooms or as a crispy ingredient for raclette.
Product-Nr.: 81008
Weight: ca. 1400g
Package: 1/2 piece vacuum
lactose free
gluten free
Without flavor enhancers